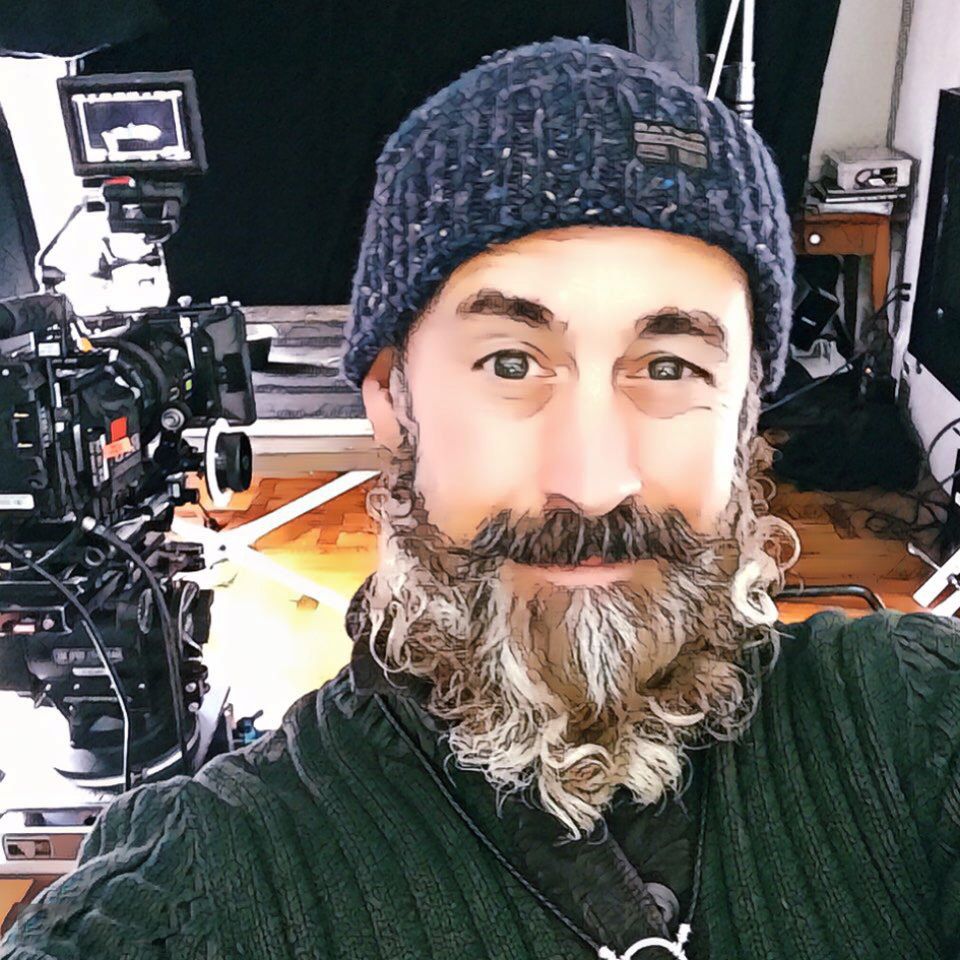 INFO
Ben Fink is the photographer/Commercial Director of choice for some of the most popular food professionals of our day. Bobby Flay, Rose Levy Beranbaum, Paula Deen, the Deen Brothers, the Neelys, Anne Burrell, Guy Fieri, Jacques Pepin, Carol Alt, Rick Rodgers, Michael Symon, Ina Garten, Rachael Ray, and Sandra Lee have all entrusted Ben with their food and lifestyle photography for their many cookbooks.
Ben is also effortlessly comfortable with celebrities who were media stars before they were cookbook authors, including Eva Longoria, Trisha Yearwood, Ted Allen, and Teresa Giudice. He is virtually the in-house photographer for the Culinary Institute of America, and has provided the visuals for over a dozen of their beautifully photographed and intricate books.
His corporate client list is equally impressive, including Hellman's Mayonnaise, Eggo Waffles, American Express, Tate's Cookies, Viving, and Kohls, and many others. Ben's photography has graced many New York Times bestsellers, IACP, and James Beard Award winners.
RECENT WORK:
Cook Like a Rock Star, Anne Burrell
Guy Fieri Food: Cookin' It, Livin' It, Lovin' It
Down Home with the Neelys,
Southern Cooking Bible, Paula Deen,
The Deen Bros. Get Fired Up,
Throwdown, Bobby Flay
Eva's Kitchen, Eva Longoria
Michael's Genuine Food, Michael Schwartz
Fabulicious!, Teresa Giudice
I Love Meatballs! Rick Rodgers
Dulce, Flores and Maye
Diamond Dishes from MLB, Julia Loria
Baking Style Diary, Lisa Yockelson
Cooking at Home, Culinary Institute of America
Baking at Home, Culinary Institute of America
Vegetarian Cooking, Culinary Institute of America
Cookies, Culinary Institute of America
Entertaining at Home, Culinary Institute of America
Cooking for One, Culinary Institute of America
PRIOR WORK:
Planet Barbecue, Steven Raichlen
Skinny Italian, Teresa Giudice (New York Times Bestseller)
Bar Americain, Bobby Flay
Take It Easy, The Deen Brothers
Fresh, Simple, Southern, The Lee Brothers
Home Cooking, Trisha Yearwood (New York Times Bestseller)
Chocolates and Confections, Culinary Institute of America
Healthy Cooking, Culinary Institute of America
The Cake Mix Doctor Returns!, Anne Byrne
Whimsical Bakehouse: Fun-to-Make Cakes, Liv and Kaye Hansen
Tea and Cookies, Rick Rodgers
Coffee and Cake, Rick Rodgers
Seasonal Recipes from the Garden, P. Allen Smith
Kitchen Fix-Ups, Norma Vally
Big Bob's BBQ Cookbook, Chris Lilly
Pasta Sfoglia,Ron Suhanosky (James Beard Award, Single Subject Cookbook)
Fast, Fresh, and Green, Susie Middleton
Modern Café, Culinary Institute of America
Fish, Poultry, Cheese, Culinary Institute of America
Morton's/The Cookbook,
Burgers, Bobby Flay
Heavenly Cakes, Rose Levy Beranbaum (Winner of IACP Cookbook of The Year)
Robin Miller Rescues Dinner, Robin Miller
Lisa Yockelson, Chocolate Chooclate
2006 IACP winner, best book in the Bread, Other Baking, and Sweets category and
Lisa Yockelson, Baking by Flavor
2003 IACP winner, best book in the Bread, Other Baking, and Sweets category
Mr. Boston Official Bartender's Guide, Mr. Boston, et al
Live to Cook, Michael Symon
The Seasonal Gatherings Series, Rick Rodgers
Fish Without a Doubt, Rick Moonen
Tea for You, Tracy Stern
Grill It!, Bobby Flay
Jewish Home Cooking, Arthur Schwartz
Hors d' Oeuvre at Home, Culinary Institute of America
Grilling, Culinary Institute of America
Vegetables, Culinary Institute of America
Braises and Stews, Tori Ritchie
Georgia Cooking in an Oklahoma Kitchen, Trisha Yearwood
Tea for You, Tracy Stern
Hors d' Oeuvres at Home, Culinary Institute of America
Braises and Stews, Tori Ritchie
The Kingsford Charcoal Cookbook; Rick Rodgers
The Raw 50, Carol Alt
Rachael Ray's 2,4,6,8, Rachel Ray
The Kellogg's Cookbook, Judith Choate
The Professional Chef, Eighth Edition, Culinary Institute of America
The Kingsford Charcoal Cookbook, Rick Rodgers
Essentially Lilly, Lilly Pulitzer
Garde Manger, Second Edition, Culinary Institute of America
Baking & Pastry, Culinary Institute of America
Fast Food, My Way, Jacques Pepin
The Farmstead Egg Cookbook, Terry Golson
Tillie Lays an Egg, Terry Golson and Ben Fink
The Lobster Roll, Jodi della Femina
At Blanchard's Table, Melinda and Robert Blanchard
Baking by Flavors, Lisa Yokelson
The Professional Chef, Seventh Edition, Culinary Institute of America
Paper Illuminated, Helen Hiebert
Artisan Baking Across America, Maggie Glezer
Low Fat and Luscious Desserts, American Heart Association
Southwestern Vegetarian, Stephan Pyles
The Professional Chef, Eighth Edition, Culinary Institute of America
Cooking for Kids and Cowboys, Deirdre Imus
Men's Journal
Saveur Magazine
New York Magazine
Washingtonian Magazine
Food & Wine Magazine
Bon Appétit Magazine
Luerzer's Archive Magazine
Saveur Magazine
Food Arts Magazine Feature
SOME COMMERCIAL CLIENTS:
Bobby Flay/Kohls
Food Network
Hillshire Farms
Kellogg's Nutrigrain Waffles
Morningstar Farms
Atkins Nutritionals
Kingsford Charcoal
Hellmann's
Imus Ranch
Morton's Steakhouse
Jacques Torres
Culinary Institute of America
Tate's Cookies
Carrabba's Italian Restaurants
Kellogg's Eggo Waffles
The Ritz Carlton
Peabody Hotels
Lilly Pulitzer
Burdick Chocolates
Manhattan Fruitier
AWARDS
Photo District News, Photo Annual 2006
Communication Arts, Photo Annual 2006
James Beard Award 2001
Addy Award 2000
Art Directors Club of New York 1998
Print Regional Design Annuals
EDUCATION
Studied Painting and Graphic Design, Memphis College of Art, Memphis, TN
Studied Art History and Graphic Design, University of Memphis, Memphis, TN
FINE ART EXHIBITIONS:
Florence, Italy Bi Annual Exhibition (Invitation Only)
Shadow Realms, Sara Tecchia Gallery, New York, NY
Houston Center for Photography, 12th Annual
Juried Exhibition, Houston, TX
Attelboro Arts Museum, Small Works Exhibition, Attelboro, MA
The Center for Fine Art Photography, Positive/Negative, Ft. Collins, CO
The Griffin Museum of Photography, 12th Juried Exhibition, Winchester, MA
15th Annual New Images Exhibition, Harrisonburg, VA
The Print Center, 80th International Photography Exhibition, Philadelphia, PA
Los Angeles Center for Digital Art, Top 40, Los Angeles, CA
Scope Hamptons Exhibit (Invitation Only)
Ledbetter Lusk Gallery, Memphis, TN
Works On Paper, New York Armory, New York, NY